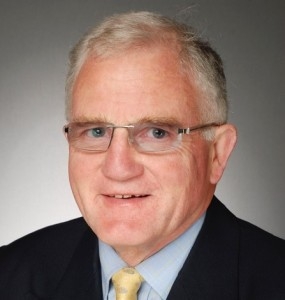 Andrew Watkin of Assynt Corporate Finance Limited based in Stevenage has identified that Hertfordshire businesses are missing out on extra grant support, whilst several other areas in the UK have announced top-up grant schemes for their local businesses.
He explains: "As part of our membership of The Corporate Finance Network across the UK, we had been asked to contribute to an exercise where we identified those businesses which have missed out on most of the various support solutions announced by central Government, and this has been passed onto the Ministry for Housing, Communities and Local Government (MHCLG) and BEIS Cities and Local Growth Unit. We identified a number of businesses who were not eligible for one of the support schemes for some reason, often due to unfortunate timing or a commercial decision which was made before the onset of the pandemic. These broadly fit into ten groups and these will include thousands of our own local businesses.
1. Those businesses who need to continue with some business, so cannot furlough, but trade is massively diminished
2. Newly incorporated businesses who haven't met the CJRS furlough deadline to HMRC in March, but have missed the SEISS too, often including many contractors who resigned from their own company on 28th February and joined an umbrella company, but then their contract has since been cancelled
3. Ltd company directors who are on annual schemes for PAYE are generally not able to furlough themselves as miss 19/3/20 deadline
4. Ltd company directors earning by way of dividends as this is excluded from either the SEISS or CJRS scheme
5. Retail/hospitality/leisure premises which are >£51k RV or who can't access the Small Business Rate Relief because they have more than one rateable unit
6. Landlords' businesses (residential or commercial)
7. Day nurseries and mixed dental practices who thought they could furlough all workers but who have since been restricted due to Government announcing that they had to exclude that part of the business which received some public funding
8. Partners, such as those in professional practices like solicitors and architects who earn > £50,001 and as such are excluded from the SEISS and not eligible for the CJRS furlough scheme
9. Loss-making or less profitable businesses in 2019 who aren't being accepted for CBILS loans (and likely won't for BBLs too)
10. Offices in shared workspaces, businesses who have just moved into new premises and were awaiting a rating valuation or revaluation, those whose rate account was in the directors personal name rather than the companies, or where there was an error on the rate account
However, he also noticed that other areas of the UK were already receiving top-up grants to fill some of these gaps, but that our region hadn't provided a similar response for the businesses in our area.
Scottish Enterprise and Business Wales have announced additional grant schemes, as have two LEPs in the South-East. Five areas of England have agreed to match any funding raised on the crowdfunding site, Crowdfunder. But from their website, the Hertfordshire LEP is yet to announce any such support.
LEPs or Local Enterprise Partnerships are voluntary partnerships between local authorities and businesses, set up in 2011 by Government to help determine local economic priorities and lead economic growth and job creation within the local area, giving some flexibility and control to each local area.
He continued "I accept that most LEP funds are based on supporting growth and therefore in normal times companies need to be willing to spend on capital assets or new employees before they can access some matched funding from their grants. However, to leave these local businesses exposed by not supporting their working capital needs now, seems to be short-sighted. Those firms which do survive this period will most likely be laden with debt due to deferred payments and other emergency loans they have taken out, and few will be in a position to take advantage of the LEPs typical grant offering then.
"I find it surprising that there is such a disparity around the country and that businesses in our area are particularly missing out. I would call on the Hertfordshire LEP to urgently launch an Economic Resilience Fund to plug some of these gaps for local businesses, so that we can protect the existing trade and jobs they provide. They may not all be exciting, high flying and fast growth businesses, but there are many small, solid and steady businesses in our towns who have contributed to our region for years and these need to be protected"