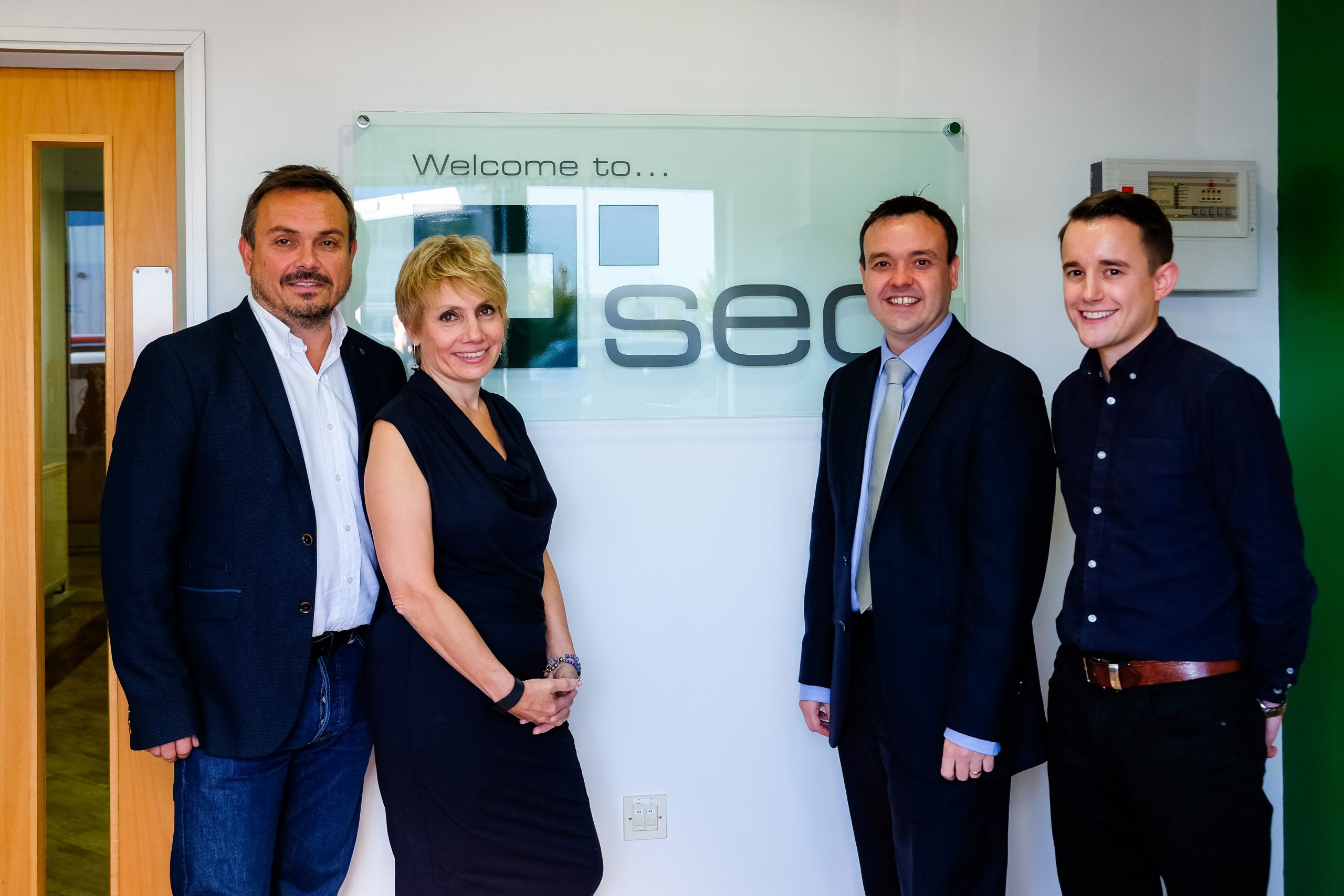 Stevenage MP Stephen McPartland celebrated the 18th birthday of a successful local business with a visit to the SEC Group on Friday.
The MP is keen to provide backing to local businesses which support each other and used the visit to find out more about the SEC Group as well as talk about the problems which Stevenage businesses face. "People associate Stevenage with the famous giants like GSK, but in fact 97% of the businesses in Stevenage are SMEs – that's around 4,000. I am proud that here in Stevenage many of our companies do work very closely together and have developed sophisticated relationships that have driven innovation and new opportunities in emerging export markets."
He has been famously critical of Hertfordshire's Local Economic Partnership's failure to generate economic growth in the country, and is frustrated by the Council's inability to regenerate the town centre, even though it is an up and coming area thanks to more people moving to the northern Home Counties.
"People are moving here from London in order to have larger homes at the same time as more disposable income. I have worked hard to make Stevenage a better place to be all our schools are improving, the hospital is improving, and the crime rate has dropped since we closed the nightclubs in the Leisure Park. But the town centre is dying because of the difficulties local businesses are faced with. What Stevenage really needs is an iconic anchor store such as an Apple Shop which will encourage other retailers to follow and attract shoppers to the town. But the Stevenage Borough Council puts up too many barriers, meaning businesses simply go elsewhere."
SEC's managing director, Steve Watts, was reassured by the MP's visit. "In the near future, the SEC Group will be too large for our current premises, so I have had to think about whether to find a way of staying in the building where we've been since 2004, or move offices. A while ago I was seriously contemplating moving away from Stevenage altogether, but in the end decided to commit to the town and expand our current premises instead. Having talked to Stephen about his plans for improving Stevenage still further in terms of infrastructure, investment and education, I'm happy that I made the right decision and am now 100% committed to the town."
Renowned for their expertise in warehouse storage and commercial interior fit out, the award-winning SEC Group has been trading for 18 years and are now a leading supplier of warehouse storage, pallet racking and office interiors solutions in Hertfordshire. The Group currently works with 15 local suppliers and over 150 local clients. A long way from the beginnings in a tiny office above a fish and chip shop 18 years ago!
In summing up his visit, Stephen McPartland said he would be staying in touch with Steve Watts and his team and wished them well. "Happy Birthday to the SEC Group, an amazing, innovative company that is growing due to the wonderful people in it. A fantastic, responsible organisation offering real opportunities to local people and solutions to customers nationally and internationally."