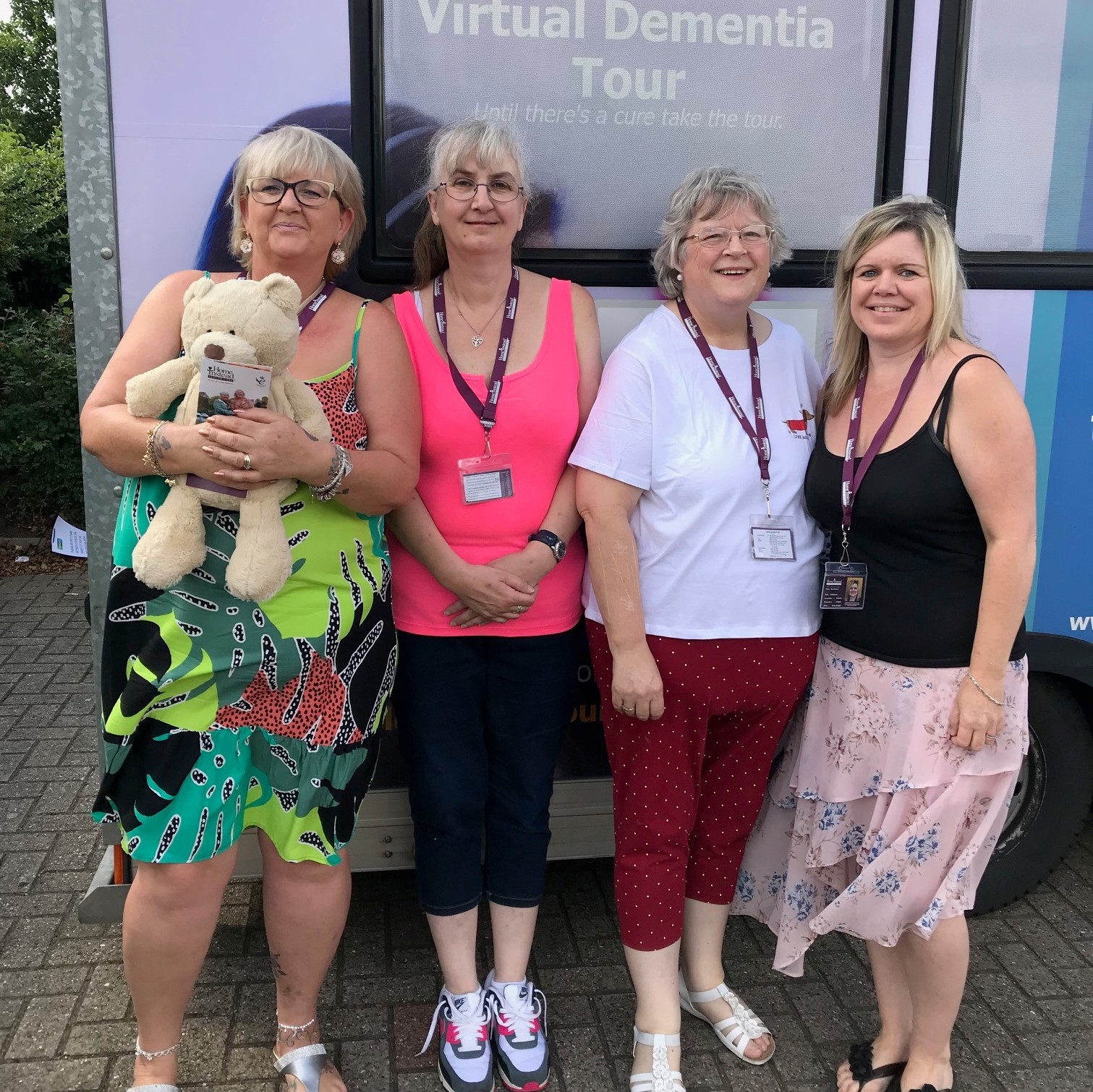 Local lady Jo Wiggins, has been described as a 'larger than life character' by her clients and colleagues in the local community, and Dave Marsh, owner of CQC Outstanding rated Home Instead Senior Care Stevenage and North Herts, says, "We need more people like Jo championing care."
Dave has been speaking regarding recent statistics which showed that by 2035 there will be more than 650,000 vacancies in the care sector, making it important to highlight the rewarding roles within the industry.
Caregiver Jo from Stevenage has been with Home Instead for 3 years, and says, "I love helping my clients. I don't see caregiving as a job, I see it as like I am visiting family."
Jo visits her clients in their own homes, providing personalised care and companionship and has really gone above and beyond for those that she provides care for.
She has built long lasting, trusting relationships with her clients, and has certainly made a positive difference to her clients and their families' lives.
Jo's compassion provides her with the ability to put herself into the shoes of her clients. She sees beyond the tasks to see the person and senses the emotional impact of her interactions. Jo elevates conversations about clients beyond the basics to talking about the outcomes, the feelings and emotions, and not only does she do this for her clients, but also for their family members.
Jo always treats her clients with immense dignity. The family of a client who recently passed credited her with being, 'quite honestly the only reason he had started to get out of bed and enjoy his last years.'
Dave Marsh, owner of Home Instead, says, "We are so lucky to have Jo on our team. Her deep knowledge, ability and innovative approach to support allows us to create practical care solutions that meet client needs. People like Jo Wiggins are changing the attitudes toward social care and its effectiveness in supporting others."
The local Home Instead office in Stevenage currently has 50 vacancies for caregivers to join the team in 2020, and Dave said, "If you are thinking about a career in care, we encourage you to come in for a chat and find out more."